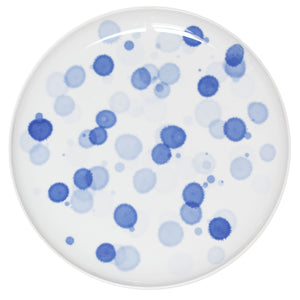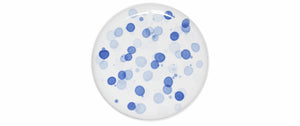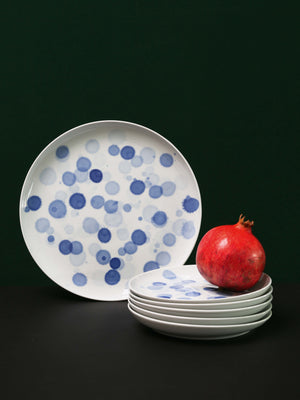 DROP gourmet dinner plate, cobalt blue, light
Each plate in our DROP series is unique thanks to its handmade decor. Like a rain shower that had just passed by, the blue drops draw a beautiful pattern onto the white porcelain.
Diameter: 32 cm
Material: Porcelain
Surface: glossy glazed
Color: cobalt blue
Care instructions: dishwasher and microwave safe
Made in Germany
Ready for dispatch in 1-3 working days
As each item is crafted by hand, the pattern and color intensity may vary slightly.